ABC Diving - Malta
DIVING CENTER | DIVERESORT | DIVESCHOOL
Description
ABC Diving is a small, bespoke PADI dive centre set in an idyllic waterfront location at Turtle Bay just up from St Paul's Bay in Malta. We benefit from a sublime waterfront location with breathtaking views and a relaxing Riviera feel.


ABC Diving confidently and professionally addresses your diving needs to ensure your whole experience with us is safe, enjoyable, well-organised and great fun.


We have free parking, subject to availability, and a boat slip. We have use of an excellent inexpensive cafe-restaurant above the dive shop and a crystal clear swimming pool – the perfect place to relax after your dive excursion. If some of your party are non-divers we are happy to rent snorkel and masks so they can enjoy the tranquil waters of our Lido area.

As a PADI 5 Star IDC Centre,  we offer everything from Snorkelling trips, Discover Scuba Diving Experiences, Open Water Learn to Dive Courses, Guided Diving Trips & Specialty Training courses for certified divers and even Professional level training for those wishing to become a PADI Scuba Instructor.

Please do not hesitate to contact us by email or phone and we will happily answer any of your questions - thank you.

We look forward to welcoming you to ABC Diving soon.
Best wishes from Marcus, John, Liz, Simon, Derick and all the ABC Team.


Rating
Overall
Staff
Equipment
Group size
Safety
---
Phone: 00356 77333112
Email: [email protected]
Address: ABC Diving, The Boathouse, Triq Il-Fekruna, Turtle Bay, St Paul's Bay, Malta
Zipcode: SPB 4813
City: St Paul's Bay
Website: https://www.abcdivingmalta.com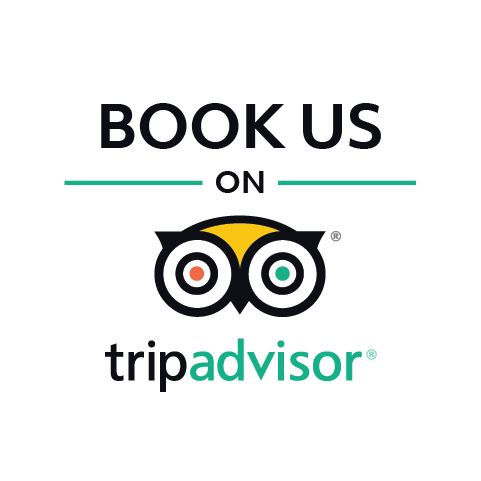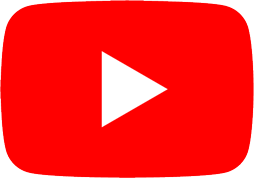 ---
---
Staff
Course Directors

1

Master Instructors

3

Open Water Scuba Instructors

4
Dive Masters

0

Master Scuba Trainers

0
---
Reviews of ABC Diving - Malta
The best dive shop on the island
This is THE dive shop to use in Malta. Very professional staff and excellent communication. 3 of us were coming from the US and John and Marcus were incredibly responsive to emails and questions. All my questions were answered and we had the dives all lined up before we arrived, diving multiple days hitting both Cirkewwa Marine Park (Tugboat Rozi & P29 Patrol Boat) and Um-El-Faroud. The wrecks were awesome and pentrable and Liz and Simon were excellent guides. They dive in small groups so it was only the 3 of us with our guide, and being all advanced open water they tailored the dives to our level. I am confident they would give beginning divers the same personal treatment. Without a doubt we would use ABC again. Dive with them, you won't be disappointed!!!
Overall
Staff
Equipment
Group size
Safety
Unforgettable
My best diving ever. From a friendly welcome to first class advises and instructions. Everything was easy and secure. I highly recommend this company.
Overall
Staff
Equipment
Group size
Safety
Simply the best
Great diving with an amazing team . No effort is too big to make everything happen. We will be back with them for sure
Overall
Staff
Equipment
Group size
Safety
Advanced Open Water
Completed my Advanced Open Water with Simon earlier this month, along with a few fun dives with him and Marcus, as a returning customer from doing my OW last year. They're all lovely people and so much fun to dive with, and the service and training is top notch!
Overall
Staff
Equipment
Group size
Safety
5-star professionals gave me back my confidence and coached me to success!
⭐️⭐️⭐️⭐️⭐️ Have just completed my PADI Open Water Diving certification with ABC, and I couldn't be happier! Having had a bad experience with another diving school a few years ago, I never wanted to get back under the water. But Marcus and the team changed that! Through their constant encouragement, coaching, professionalism and personal touch, I regained my confidence, learnt new skills and learnt to relax, and now I'm not only looking forward to committing to recreational dives every couple of months, but also (hopefully) my Advanced Open Water next year 🤿❤️👍 Would recommend ABC without hesitation to anyone looking to dive for the first time or develop their existing skills. These guys are definitely 5-star professionals!
Overall
Staff
Equipment
Group size
Safety
Great diving Experiences with ABC Diving at Malta
ABC Diving at Malta is a very professional and friendly Diving Center. From signing up and having an initial dialogue about our dives on our vacation at Malta and through the daily preparation and the actual dives we always felt well taken care of and under safe supervision, and in good company. And the dives were really nice. I think we got the most out of our dives including diving at portals, caves, holes and seeing a fine variety of sea life. The last day we were even asked to join a course that was not planned for. We can only give our best recommendations to ABC Diving at Malta!
Overall
Staff
Equipment
Group size
Safety
Great Dive Center
Great Dive Center!!! Had 2 dives at Rozi and P29 and as I told Liz everything was far beyond my expectations!!! Rental equipment in great condition (almost new), kind staff (John will help you with almost anything you need), experienced instructor and dive guides (Liz is the greatest) and great dive sites!!! And all of these in really great prices!!! I've really loved these guys!!! Plan your dives at Malta with them you won't regret it!!!
Overall
Staff
Equipment
Group size
Safety
If you are in Malta, go to ABC Diving Malta!!
The best diving school I ever had the pleasure to dive in! I have recommended them to every one of my friends and family and would send strangers there without hesitation. Highly professional, John answers you within minutes. No matter what questions you may have, immediately everything is explained to you extremely helpful. The equipment is more than professional. I have been diving in several dive centers and have never used such professional equipment from such a well equipped dive center. I tried the Wing-BCD on the recommendation of the dive center - that was a completely different diving experience! Every day I was picked up, had fresh coffee put in my hand, had wonderful dives that I like to think back to back at the office. Wrecks, reefs, the open blue, it was a dream dive experience! Special thanks to John who organized everything wonderfully. If you have the chance to dive with Marcus, take it, his reputation as an "underwater god" does not precede him for nothing. And thanks also to Derick, who was never too shy for a joke. You feel absolutely safe with any dive instructor there and in good hands at all times. I was recommended the dive center by my trusted dive instructor and I am very happy to have acted on that recommendation. The highest compliment from a fellow German is "You can't complain there." My expectations were completely exceeded, not only can I not complain, I am already looking forward to the next time to go diving with the ABC team again. Thank you!! If you are in Malta, go to ABC Diving Malta!!! :)
Overall
Staff
Equipment
Group size
Safety
Amazing course
I did my Advanced Open Water Course there and it was amazing! Great equipments, the instructor Marcus was very knowledgeable and patient. As a plus, the diving site was beautiful. The pick up service was much appreciated also, thanks John! Definitely recommend it!
Overall
Staff
Equipment
Group size
Safety
Fantastic dive experience from start to finish
Lovely people, great team. 100% professional. Amazing dive experience, everything I wanted it to be and more! Liz was an amazing diving instructor and best buddy! I couldn't be happier. 100% recommend ABC Diving malta. Will definitely be diving with them again, on our return to Malta. They go above and beyond and you're definitely in safe hands. Bonus free hotel collection and drop off. I can't fault a single thing. Thank you so much
Overall
Staff
Equipment
Group size
Safety
Fantastic experience from first contact to diving.
From my first email enquiring, through the dive days John and the team were responsive, accommodating, friendly, flexible , safety focused and professional. They provided the best service across many different tourist operators around the world I have used over many years. It was the small things like clear communication on pick up point, coffee on arrival, water and oranges for the days, along with top quality dive gear which the washed at the end of each day, including my personal gear. Special thanks to Simon instructor/guide for fantastic dives and his approach made my experience safe, with no stress. I'm am already planning a return trip to Malta and diving will be with ABC, I can't recommend the enough.
Overall
Staff
Equipment
Group size
Safety
Fantastic!
Small and relatively new divingschool with guided dives. Very nice diveshop, relaxed and professional staff. When I visit Malta next time I defenitely go diving with them again. Absolutely recomandable!
Overall
Staff
Equipment
Group size
Safety
Best Dive Shop in Malta ... and Possibly Anywhere ... Would Dive With Them Anywhere!
Not only did I complete my advanced underwater certification with ABC Diving, but I also enjoyed 7 dives with ABC on Malta spread over three days. It was, hands down, the best SCUBA experience I have had in the 12+ years that I have been diving. From Australia, to Hawaii, to the Caribbean and Central America, SCUBA diving in Malta offers clear water, amazing wildlife, and incredible wrecks; and ABC Diving was there with me every step of the way to ensure that I had the most fun and safest experience possible. They scheduled each day with room for breaks, food, and provided all transportation. All I had to do was bring a towel and sunscreen. The staff is knowledgeable, passionate, caring, professional, fun, and remained willing to adjust when unexpected challenges arose. I wouldn't dive with any other company in Malta ... they were truly fantastic.
Overall
Staff
Equipment
Group size
Safety
Great Diving experience
Another amazing diving holiday with ABC Diving. We had such a good experience last year that our dive group returned for another weekend with ABC Diving. Marcus, Liz, and Alex are wonderful instructors and guides. They have now certified myself and my 2 sons in OW and AOW. If you want to go with a flexible and most importantly safe dive outfit in Malta then I suggest you look no further that ABC Diving.
Overall
Staff
Equipment
Group size
Safety
Great Experience
Really enjoyed our try dive. Excellent organisation & instruction from this family run business. Marcus made us feed comfortable & confident. I would recommend to family & friends.
Overall
Staff
Equipment
Group size
Safety
Fantastic
Absolutely fantastic from start to finish! Great communication when planning my trip. Pick up from my hotel, welcomed with a smile and friendly chat with John en-route to the dive centre. Delicious coffee on arrival whist talking with Marcus about the plans for the 3 days diving I had booked. Followed by 3 days incredible diving around Malta, with complementary Kitkats between dives 😀. My equipment was even cleaned and hung to dry ready for me to collect before my flight home. If you're diving in Malta I couldn't reccomend ABC Diving highly enough! My only regret is that I didn't stay longer 😁 Can't wait to go back next year!
Overall
Staff
Equipment
Group size
Safety
Fanatastic dives.
It was a very nice experience tot dive on malta. the service was excelent. thanks to John and Marcus.
Overall
Staff
Equipment
Group size
Safety
Great dive. Fun, professional, organised, safe.
Two wreck dives just near Valletta on a Saturday in March. They were absolutely brilliant. I organised this as a birthday present for my husband and John was great with all the admin - he was organised, responded quickly and in full each time and covered off all necessary detail (eg our own holiday insurance only covering dives to depths of 18m and the dive guide set up to make sure Owen knew where the limit was). On the day, my husband loved it. He had a great dive master as the guide in Liz, was very impressed with the quality of the kit (and volume to ensure stayed warm!) and the briefings and support were all managed incredibly safely. Would definitely dive with ABC diving again. Thanks guys! Great day!
Overall
Staff
Equipment
Group size
Safety
To review this dive shop you have to sign up. No long forms, only email and password.